TIRED OF DEALING WITH PESTS?
move out Spray special
Contact May Exterminating before you leave your rental home and we will spray for cockroaches and fleas for $60
*Must be paid prior to scheduled service day. $70 if paid at time of service
Download our Premium Pest Control Service Agreement
PEST CONTROL IN NORTH CAROLINA
At May Exterminating, we know that your pest control problems are serious business, and we want to ensure that you can go back to feeling comfortable in your own home again. That's why you can count on us to give specialized treatments based on your individual pest control needs. You can trust us to take care of:
Ants
Bees and Wasps
Cockroaches
Crickets
Earwigs
Fleas
Rodents
Silverfish
Spiders
and more!
HIGHLY TRAINED TECHNICIANS WILL GIVE YOU PEACE OF MIND
Pest control methods and knowledge change all the time. That's why we have made it a priority to ensure all of our technicians have the most up-to-date skills, tools and know how to do their jobs in the best way possible. The team regularly takes courses and classes on new products and techniques and our technicians regularly take classes to renew their certifications. When you trust us with your pest control, you're bringing in the most qualified and well-trained technicians in North Carolina.
FAMILY-FRIENDLY TREATMENTS KEEP YOUR LOVED ONES SAFE
At May Exterminating, we know exactly how important it is to keep your family safe during the entire pest treatment process. That's why we use EPA-approved chemicals in our pest control services, which are easy on your family but tough on the pests inside your home. To deal with pests on the exterior of your house, we apply powerful treatments while keeping you informed on the best ways to keep your family safe throughout the process.
OUR FAMILY-OWNED BUSINESS WILL TREAT YOU LIKE ONE OF OUR OWN
If you're tired of being treated like just another customer, then you've come to the right place. At May Exterminating, we are a family-owned business that takes the care of each and every customer to heart. We will treat you and your pest control problems with as much care and consideration as we would with our own loved ones, and you'll notice the difference. Our highly trained technicians are kind, considerate, and equipped with the best technology to help keep your home pest-free for good. Even more, we offer same day services*, so you know that your pest control problems are our top priority!
*Calls must be received by 10am. Some restrictions apply.
WE'RE THERE WHEN YOU'RE READY TO MOVE
Many real estate companies require renters to spray their home before they move out. We offer a Move Out Special where we spray for cockroaches and fleas for $60.
GUARANTEED SERVICES FOR YOUR PEACE OF MIND
Our pest control services in North Carolina come with our 30-day guarantee. If you have any issues that arise within 30 days of our service, we will come back and retreat your home for free! *Some Restrictions Apply
"Staff was nice and helpful; they even squeezed me in last minute! Their technician Martin was very nice and courteous. Definitely will be using again for future needs."
We're Proud Memebers of...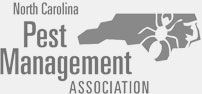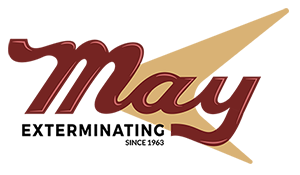 Address
2701 Commerce Rd
Jacksonville, NC 28546