PEST CONTROL IN Emerald Isle
At May Exterminating, we pride ourselves on being professional, courteous and effective pest control technicians who work hard to take your home back from pests so you can feel safe and comfortable in your own home again. We want to help you achieve a safe, pest-free home for good and know exactly how to do it.
TAKE YOUR HOME BACK FROM INSECTS AND RODENTS
With the professionals at May Exterminating by your side, pests don't stand a chance! In the Emerald Isle area, there are many bugs to worry about. Luckily, we specialize in getting rid of them all. Some of the pests we treat for include:
Ants
Bees and Wasps
Cockroaches
Crickets
Earwigs
Fleas
Rodents
Silverfish
Spiders
and more!
WE TREAT YOUR HOME LIKE IT'S OUR OWN
You can trust our trained and dedicated team to work hard at getting pests out of your home and keeping them out for good. We take the time to listen to the needs of each and every customer, and our trained technicians will treat your home just like they would their own. You can trust us to provide the very best pest control service for your Emerald Isle home.
EXPERTLY-TRAINED TECHNICIANS FOR PEACE OF MIND
At May Exterminating, our expert technicians are trained in the latest pest control techniques and standards, so you can rest easy knowing that your home in Emerald Isle is in good hands. We have the experience, the tools and the know-how to address all of your pest control problems so you can enjoy a pest-free home once and for all.
TERMITE CONTROL IN Emerald Isle
In Emerald Isle, termites can have a field day due to humid climates and easily-accessible wood in homes. That's why it's so important to get professional help at the first sign of a termite infestation in your home. Don't wait until you start noticing damage around your home–instead, call in May Exterminating to inspect your home for termites, even if you just suspect them. After all, it's much better to be safe than sorry!
MINIMIZE DAMAGE TO YOUR HOME WHEN YOU TRUST OUR EXPERT TEAM
When it comes to termites, timing is everything. Termite control and prevention services can save you thousands of dollars in damages while limiting the scope of your infestation to keep it manageable. When you call in the experts at May Exterminating, you can trust that our trained technicians will be on the lookout for any signs of termite activity, including:
Damaged wood surfaces
Hollow wood structures
Mud tubes
Swarmers
If signs of termites are found, you can rest assured knowing that our experts will apply only the best termite treatment techniques to get them out of your home quickly–and for good!
PROTECT YOUR INVESTMENT FROM DAMAGING WOOD-EATING INSECTS
A termite infestation can cause significant damage to your home, leading to costly repairs and extensive construction needed to fix the problem. You don't have to go through all of that trouble–the experts at May Exterminating can detect termite infestations in your Emerald Isle home and help ensure that termites are eliminated quickly and stay out for good. Our services allow you to protect your home and keep your family safe from the effects of termites.
BED BUG CONTROL IN Emerald Isle
As icky as they are, bed bugs aren't just a nuisance. They are thirsty, biting insects that make a meal out of you while you sleep, and can quickly spread from inhabiting one space to invading your entire home if left unchecked. If you suspect that you have bed bugs in your Emerald Isle home, give us a call today so we can help you get rid of them before your problem worsens.
EASILY IDENTIFY INFESTATIONS
When it comes to dealing with bed bugs, a quick diagnosis is the key to fighting them effectively. Our technicians are specially trained to detect signs of bed bugs in your home. When our experts pay you a visit, they will look around your home for signs including:
Bugs in your bedding or furniture
Egg shells
Blood spots on your bedding
and more
GET YOUR HOME BUG-FREE QUICKLY
If our pest control experts find bed bugs in your home, we will apply liquid treatments ourselves or we can refer you to an outside service that will eliminate the problem with heat treatments if you prefer. Then, our trained technicians will come back to your home after it has been serviced to re-inspect for bed bugs, ensuring your home is pest-free.
KEEP YOUR HOME AND FAMILY SAFE
While there are many DIY methods out there for getting rid of bed bugs, this is one infestation you don't want to handle on your own. Bed bugs breed quickly and can very soon get out of control. That's why, when it comes to bed bug control in Emerald Isle, it is best to leave the job to the professionals. We will work hard to get rid of bed bugs once and for all, so you know that your home and family are safe.
MOISTURE CONTROL IN Emerald Isle
Nobody likes living with moisture and humidity in their homes. That's why, at May Exterminating, we specialize in managing your moisture control problems quickly and efficiently. We will work hard to fix your crawl space moisture problems as effectively as possible and ensure that you have no further problems in the future.
FEEL COMFORTABLE IN YOUR HOME AGAIN
If you have moisture and humidity in your home or crawl space, you have likely started to feel the effects. The discomfort of humidity inside your house is difficult to manage, and having crawl space moisture can cause needless stress on you, your family, and your home. Your friends at May Exterminating have homes too, and we understand your frustrations. That's why we promise to work hard to fix your moisture issues in Emerald Isle correctly from the start, so you can get back to feeling comfortable in your home worry-free.
DON'T TAKE CHANCES WHEN IT COMES TO YOUR HOME
If you suspect moisture problems in your home in Emerald Isle, one call to May Exterminating is all you need to take control of the situation. Our professional technicians will come to your home and do a moisture reading. If the moisture level reads higher than the ideal 19-20%, our professionals have the tools and the knowledge to take the necessary next steps. This process also ensures that you actually have a problem before we even get started!
FAST SERVICE GETS YOUR HOME BACK TO NORMAL IN NO TIME
If our technicians find that your home and crawl space have some troubles with moisture and humidity, our technicians are trained to quickly seal off the affected area and install a crawl space dehumidifier to remove the excess moisture. After a month, our team will return to check your home's humidity conditions and continue to monitor the moisture in your crawl space.
You don't have to deal with the discomfort of having excess moisture and humidity in your home. The professional technicians at May Exterminating have the right tools and knowledge to get your home back to normal quickly and efficiently.
WOOD DESTROYING INSECT REPORTS IN Emerald Isle
When it comes to pests, wood destroying insects are no joke. While regular inspections can find many repairs with the home before you buy in Emerald Isle, only specially trained pest control experts–like the team at May Exterminating–are qualified to check the home for wood destroying insects. Skipping over this step could cause potential problems down the road as home damage from these insects may not be easy to spot. Luckily, our team of experts is trained to find wood destroying insects and their damage so you can make the best decisions during the home buying process here in Emerald Isle.
STAY ON YOUR TIMELINE WOTH SAME DAY SERVICE
The process of purchasing a new home in Emerald Isle can be time-consuming, and we want to make it as easy as possible for you to get your home inspected for wood destroying insects. May Exterminating offers same-day service in many cases, to ensure that any potential problems are caught quickly.
INSPECTIONS BY TRAINED TECHNICIANS GIVE YOU PEACE OF MIND
We know you're trusting your future home to our services, and we don't take that responsibility lightly. When you give us a call to provide wood destroying insect reports, our experts will inspect your Emerald Isle home thoroughly for any signs of wood destroying insects and conditions conducive to subterranean termites. Then, we will provide a report directly to you–the homebuyer–detailing the findings of the inspection. If we find insects in the report, you are welcome to hire a contractor to fix any damage made by the insects–and we are happy to recommend one for you in the Emerald Isle Area!
WE WILL HELP MAKE THINGS RIGHT WITH FOLLOW-UP INSPECTIONS
After a contractor has rectified any problems, we will return to your Jacksonville home for follow-up inspections. With this inspection, we will look at the home thoroughly once again, to let you know if all issues have been resolved.
PRE-CONSTRUCTION TERMITE TREATMENTS IN Emerald Isle
At May Exterminating, we understand how important it is to have your pre-construction termite treatments done right the first time. Our highly-trained technicians are well versed in the latest termite treatment methods and use only the most up-to-date technology to get rid of pre-existing termite infestations before you lay your foundation and begin construction.
STAY ON YOUR TIMELINE WITH EFFICIENT AND EFFECTIVE TREATMENTS. 
We understand that you are busy, and staying on schedule is imperative when it comes to home building. When you call in the professionals at May Exterminating to treat your construction site for termites, you're trusting dedicated technicians who have the skills and know-how to get the job done right the first time. Our team will visit the site at the time of your choosing, effectively and efficiently treat for termite infestations, and allow you to get back to work in no time.
YOUR FOUNDATION WILL BE TERMITE FREE–GUARANTEED
We are great at what we do, and that's why we stand behind all of our services 100%. You can rest easy knowing that all of our pre-construction termite treatment services are guaranteed to be effective, and if there are more pests after we have treated, we will cover the cost of repairs up to $100,000* (some restrictions apply).
If you're ready to hand over the hassle and stress of your pre-construction termite treatment to the professionals, give your friends at May Exterminating a call today to set up an appointment for your treatments. We will even provide a free quote to get you started! We can't wait to show you why so many of our customers become part of the May Exterminating family for life!
We're Proud Memebers of...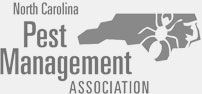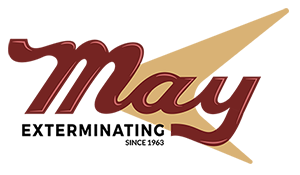 Address
2701 Commerce Rd
Jacksonville, NC 28546